PAYMENTS
.
Making payments has never been easier.
Use the following details to make one time payment or setup a monthly standing order:
UK Bank Details
Account Name: Excite Technologies Ltd.
Account No.: 71613391
Sort Code: 40-16-05
Reference: your domain name
Pay With PayPal or Debit/Credit Cards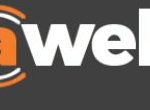 if you want to pay using Paypal or Debit/Credit cards then the payment will be taken in UK pounds. As of today's rate, the cost in pounds would be:
Rs.15,000 = £110
Rs. 50,000 = £ 365
Visit any Easy Paisa shop with your original CNIC and its copy to initiate the money transfer.
Provide our Account Number to the Easy Paisa shop keeper which is required for sending money:
EasyPaisa Account Number : 03312103342
– Amount : Your Order Amount + Easy Paisa Charges
– Receiver mobile number : 03312103342
Shop keeper also issue a slip. Please keep this slip safe until the we have successfully collected the funds.
Contact Us If You Have Any Questions Regarding Payments